Member Spotlight: Zoox
Welcome to our Member Spotlight series where we explore the diverse companies developing autonomous vehicles for a safer, more mobile and more connected world. We spoke with Zoox about their efforts to build a superior, exceptionally comfortable transportation experience customized to riders, not drivers.
How is your company advancing autonomous vehicles?
Zoox is transforming how we'll move around cities. Since 2014, our mission has been to make personal transportation safer, cleaner, and more enjoyable—for everyone. The current model for individually-owned, human-driven vehicles is broken. We believe providing a ride-hailing service in a robotaxi is the solution for improving road safety, providing better mobility, and fostering a more sustainable future.
Our vehicles will revolutionize the autonomous vehicle experience. In February 2023, Zoox made history, completing its maiden run as the world's first purpose-built robotaxi on public roads. Riding in a Zoox is entirely different from getting around in a conventional car. That's because we have designed for the comfort of riders, not drivers. The design is sleek, beautiful, symmetrical, and bidirectional. We've removed conventional things humans need to operate a car, like pedals, mirrors, and the steering wheel. Automatic sliding doors give riders easy access to enter and exit. Carriage seating with a spacious interior for up to four passengers is similar to riding on a train.
Our vehicle is designed to provide a superior, personalized, exceptionally comfortable transportation experience.
What is an example of a challenge your company is solving for?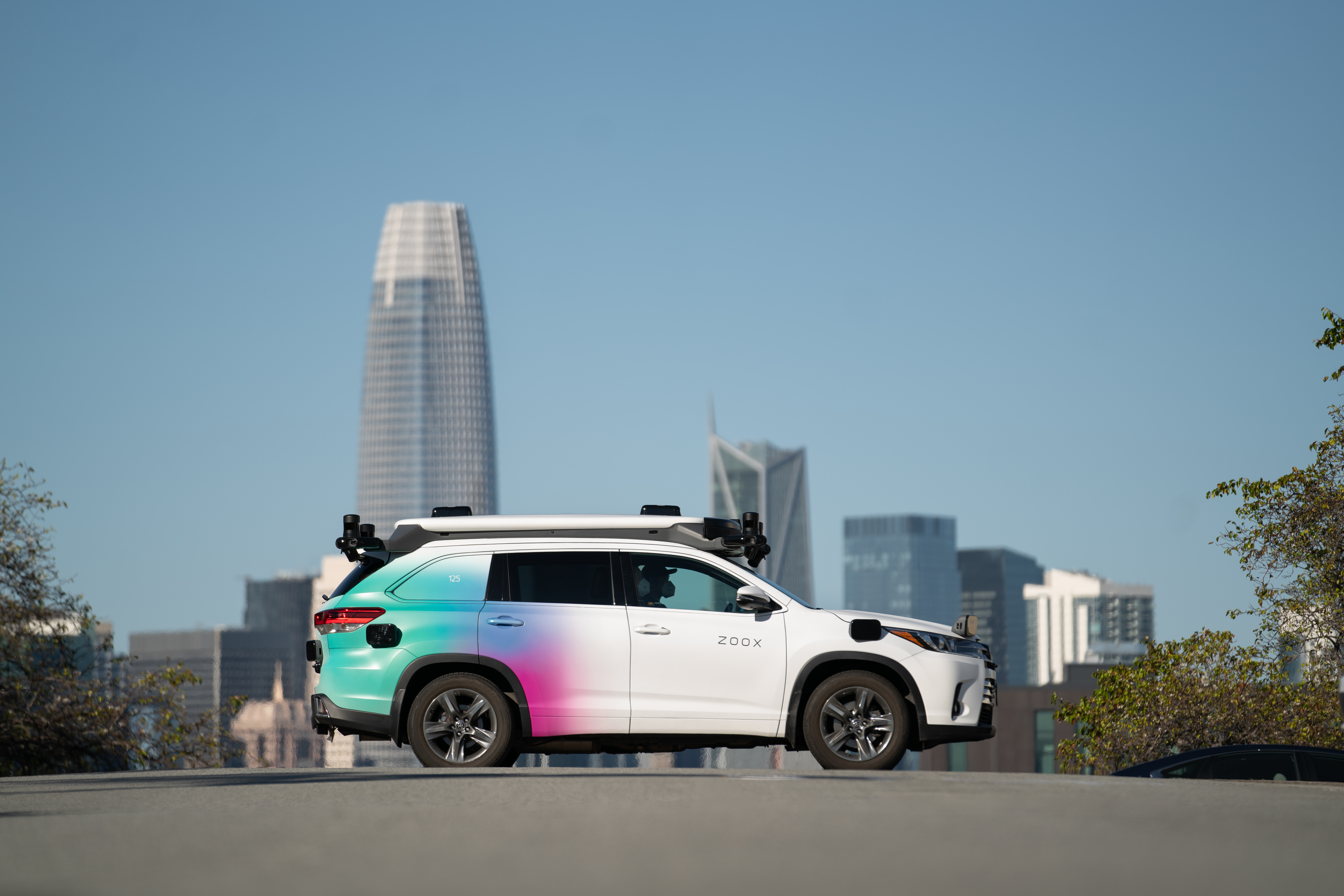 Zoox is a uniquely structured, vertically integrated company that could be seen as three separate companies in one. We're designing and building our purpose-built robotaxis, developing the autonomous technology that drives them, and soon, operating a robotaxi ride-hailing service. It's an incredibly large undertaking. And for us to realize the company's vision and mission requires a significant degree of trust and alignment across all teams. Our approach solves personal transportation issues by providing a safer, environmentally cleaner, more enjoyable, and more efficient option than what's currently available.
Why is the work of your company important?
As previously mentioned, the current model of individually-owned vehicles doesn't work. Zoox was founded to provide for greater passenger safety, shared mobility, and zero-emission while also saving riders money.
In 2021, NHTSA estimates that 42,915 people lost their lives on US roadways. This is nearly 100 people dying every day on our roads. The vast majority of these crashes can be linked to human choice or error, such as driving distracted, drunk, or drowsy – things our vehicles will never be. We have also designed over 100 novel safety features into our vehicle that doesn't exist in conventional vehicles today, offering greater protection for our riders and other road users.
The transportation sector is also the single largest contributor to greenhouse gas emissions in the nation. Zoox purpose-built electric vehicles are designed for shared mobility to get people out of their single-occupancy, gas-powered vehicles and into fewer shared vehicles that more efficiently utilize public roadways. For example, approximately one-third of all city traffic is caused by people searching for parking. By reducing the demand for parking and moving people more efficiently in our all-electric fleet, our service is designed to help cities reduce congestion and tailpipe emissions.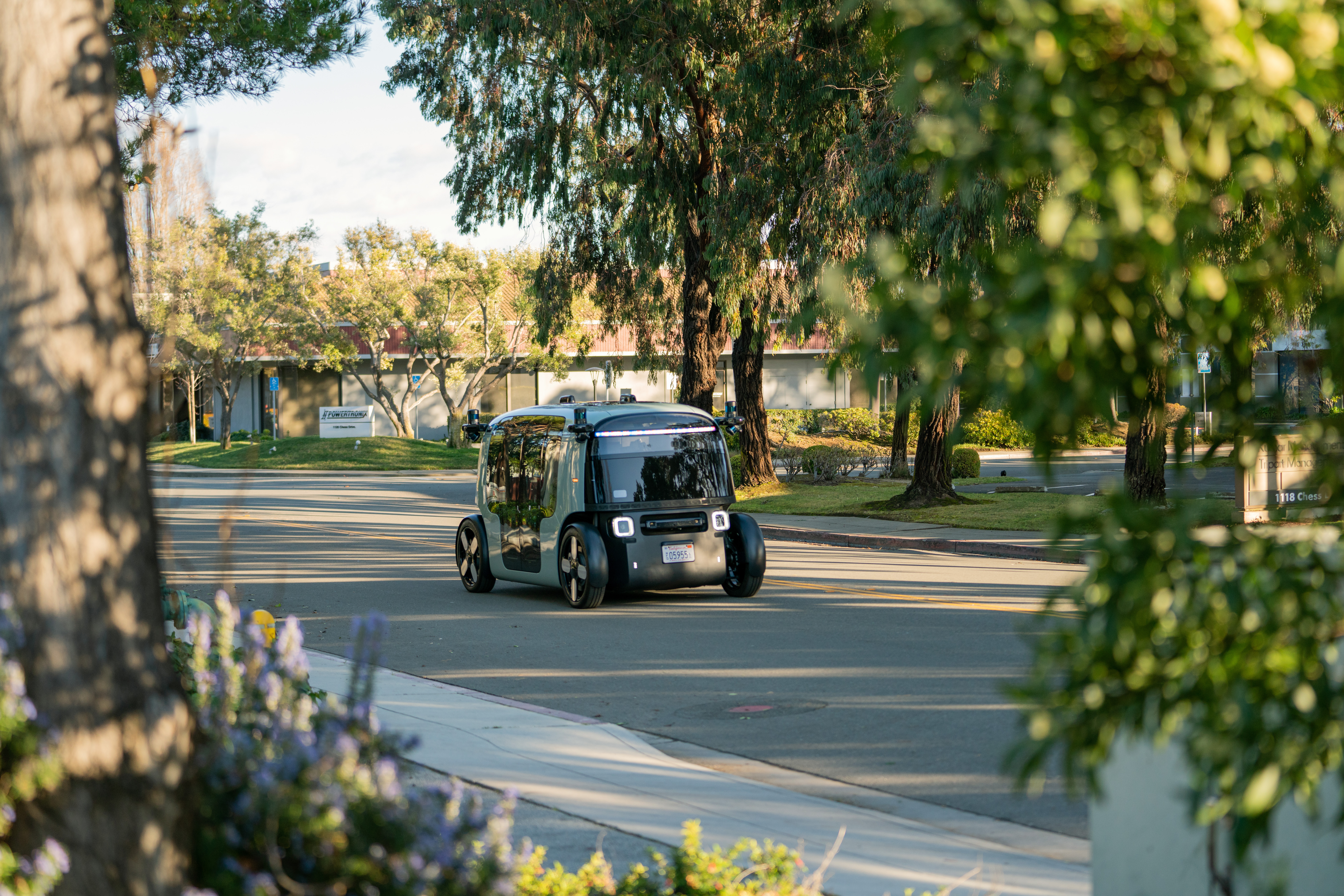 What policy solutions are most important for your company?
Autonomous mobility holds the promise to make our transportation ecosystem safer, more sustainable, and more equitable. Many of the vehicle and driving regulations that exist across the United States, however, assume a human driver. Such regulations can present unintentional barriers to the testing and deployment of this potentially revolutionary technology. For example, while a growing number of states have modernized their vehicle codes, there are still many state codes that require things like steering wheels, brake and accelerator pedals, and windshield wipers – all equipment that support human driving but that are rendered obsolete by purpose-built autonomous vehicles, like the one Zoox has produced.
At the federal level, there is a well-developed regulatory regime – the Federal Motor Vehicle Safety Standards overseen by the National Highway Traffic Safety Administration (NHTSA) – to enable the safe testing and deployment of autonomous vehicle technology. Even still, and similar to state vehicle codes, additional clarity on certain pieces of vehicle equipment would be helpful. Though not needed for autonomous vehicles to operate, clarifying these regulations will provide greater certainty to manufacturers.
Why is your company a member of AVIA?
When the human-driven automobile overtook the horse-drawn carriage, it didn't only change our transportation system; it revolutionized our way of life. Autonomous mobility represents a similarly revolutionary opportunity to reimagine how we move people, goods, and services – all while improving roadway safety, reducing greenhouse gas emissions, and providing more equitable access.
It will take time to get to that future, however, it will not happen overnight. It will also require sustained engagement with policymakers, regulators, and other stakeholders. As the voice of the AV industry, AVIA is leading the charge to develop and implement the policies that will enable the safe deployment of this exciting technology.