Member Spotlight: Volkswagen
Welcome to our Member Spotlight series where we explore the diverse companies developing autonomous vehicles for a safer, more mobile and more connected world. We spoke with Volkswagen about their transition to an integrated mobility provider as a way to give more households flexible transportation choices while implementing user experience features, as well as create a ride-hailing service for passengers with diverse abilities.
How is your company advancing autonomous vehicles?
Volkswagen is transforming from a vehicle manufacturer to an integrated mobility provider. We are using advanced technology to improve the quality of people's lives by offering modern, innovative transportation products American consumers can rely on and trust. We believe offering electric, automated, on-demand shared rides is the next advancement in moving people and goods efficiently and safely.
Our approach to developing, testing and eventually deploying AVs leverages nearly two decades of experience, including collaborating with Stanford University to win the 2005 DARPA Grand Challenge and finishing second in the 2007 DARPA Urban Challenge. We were the first company to autonomously run the Pikes Peak Hill Climb route. In 2014, we were the first company to be granted a testing permit under the California DMV's Autonomous Vehicle Deployment Program. We are excited to expand Volkswagen Group's global autonomous driving vehicle program to the United States with our July announcement of our first autonomous vehicle test program in Austin, Texas.
Our automated fleet service will use specially designed iconic all-electric ID. Buzz vehicles as the base vehicles for offering automated Mobility and Transport as a Service. This automated driving ID. Buzz, the ID. Buzz AD, will be outfitted with an autonomous driving technology platform developed by the global Volkswagen Group in partnership with technology company Mobileye. We plan to scale our test fleet by progressively expanding our testing operations from Austin to additional American cities.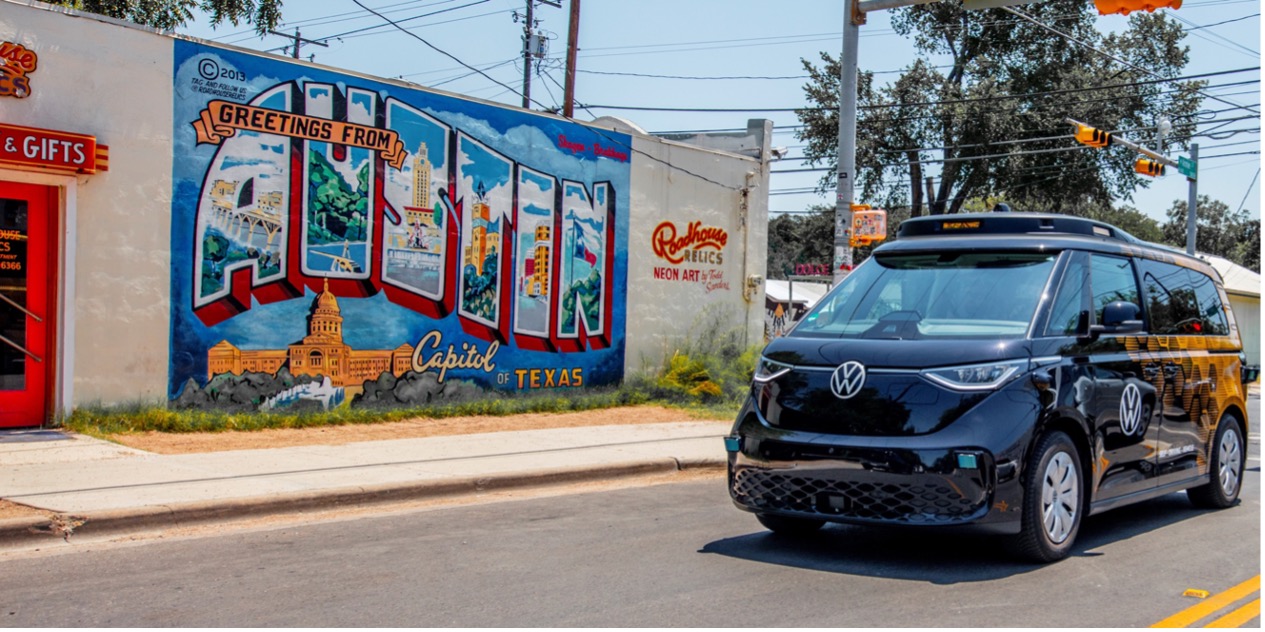 What is an example of a challenge your company is solving for?
One of the most anticipated benefits of automated driving is the promise of independence for people who can't drive or who have limited or no access to transportation. We are designing our ID. Buzz AD ride hailing services for passengers with diverse abilities and implementing user experience features that will account for the many ways people are able to interact with the vehicle. The ID. Buzz AD will have solutions for people with vision and hearing disabilities such as identifying the vehicle and communicating with passengers through voice or screen. For instance, a passenger will be guided through every step of the journey with verbal communication cues, including indicating the location of the vehicle, describing where to find the entrance of the vehicle and other vehicle features.
One of the biggest remaining challenges for full accessibility of automated vehicles is how to secure wheelchairs in vehicles without a human attendant. Future special purpose vehicles that are built from the ground up can be wheelchair accessible. Starting with a new platform provides greater design flexibility and more space for wheelchair maneuverability and also solves the head clearance issue for people in wheelchairs boarding the vehicle. Our research teams are working with multiple stakeholders including organizations representing people who use wheelchairs to develop a universal wheelchair docking solution for automated vehicles.
Why is the work of your company important?
We believe electric, automated, on-demand, shared mobility will improve the safe movement of people and goods while also reducing congestion and emissions. We want our system to be safer than human drivers. With multiple system redundancies and sensor suites that provide 360 degree perception around the vehicle combined with a self-driving system programmed to follow traffic laws we can address issues of human error, human distraction, speeding, and impaired driving to avoid severe crashes that cause unacceptable levels of injuries and fatalities on our roads today. By giving people more flexible transportation choices, households have the option to own fewer cars, and fewer cars reduces the need for cities to dedicate so much land for parking spaces. People who have not been able to drive or who can no longer drive will gain access to the freedom of movement they need to live their lives with independence. It will also give back people's valuable time that they would have otherwise spent driving. And by using a fleet of all-electric IDs, Buzz AD vehicles we can help accelerate fleet electrification.
Cities are looking for cleaner, more flexible, more equitable transportation options, while people need more choices for how to get from where they are to where they want to go, on their schedule. We are inspired to meet these needs and fill existing transportation gaps with our services.
What policy solutions are most important for your company?
Our long-term vision is to bring safe, secure, and sustainable mobility to everyone. To achieve this we need both the technological advances and the legal framework for legal certainty, reliability and social acceptance. Germany has recently implemented a legal regime for the deployment of automated driving and we would like to see the harmonization of regulatory policy for automated driving across the United States as well. The establishment of a national legal framework in the United States would mean that a manufacturer could offer mobility solutions that meet one set of legal requirements across the country, similar to how you can drive across the country with one license plate and not have to change it when crossing a state border. A national framework would also allow people living in all states to access and benefit from these advanced mobility options. Until then, we are focused on providing our services in those states that have created the legal and regulatory framework that supports it.
We are excited to be piloting in Austin, Texas and plan to expand to other cities and states. We are working to be a trusted partner at the local, state and federal level and to be transparent about our system safety approach to automated driving.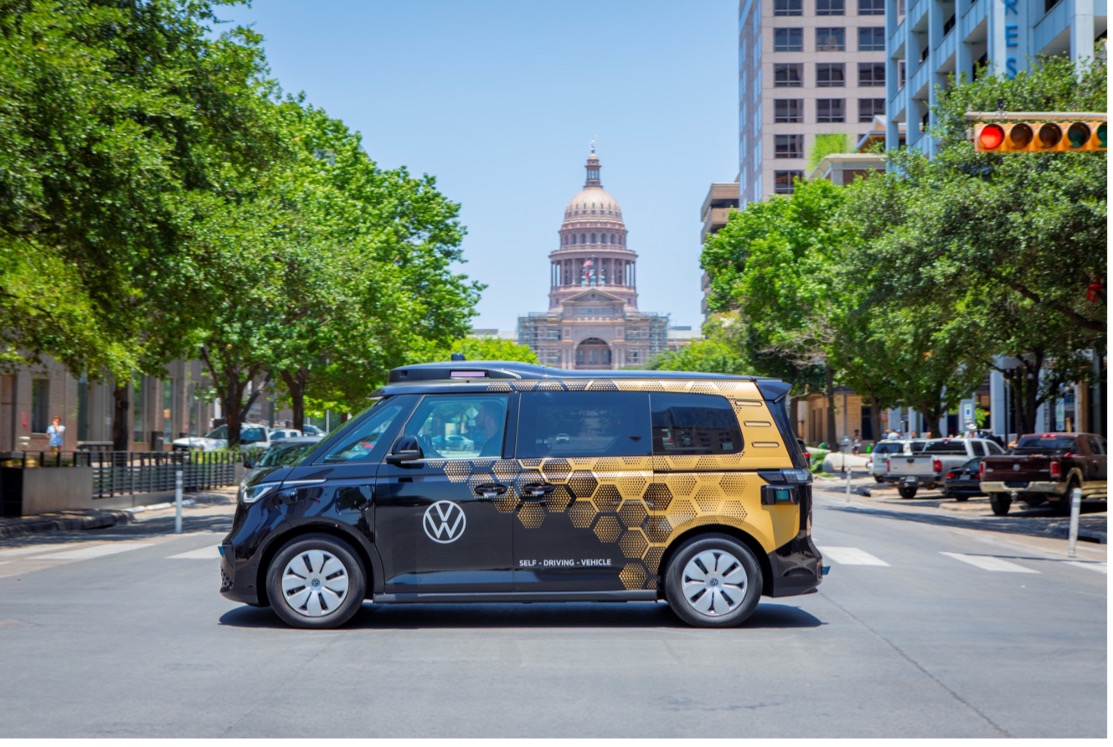 Why is your company a member of AVIA?
We are pleased to work with other like-minded AVIA member companies and stakeholders to advance automated driving technologies so their full societal benefits can be realized. This includes ensuring the legal and regulatory framework is in place in states and at the federal level to support scaled deployments. AVIA is a key voice in educating state and federal policy makers on the benefits of autonomous driving technology and advocating for policies that will allow for the safe and timely deployment of this technology. As with any emerging advanced technology it is helpful to give the public and policy makers the chance to interact with and understand the technology through education and hands-on demonstrations. AVIA organizes these activities and highlights the various products and business models of its members. AVIA helps its members amplify our messaging as we work towards our common goal of deploying the next generation of safe and innovative transportation offerings.