Member Spotlight: Nuro
Welcome to our Member Spotlight series where we explore the diverse companies developing autonomous vehicles for a safer, more mobile and more connected world. We spoke with Nuro about last-mile, on-road goods delivery and how delivery AVs can be a convenient, sustainable, and safe alternative to driving, making streets safer and cities more livable.
How is your company advancing autonomous vehicles?
Nuro exists to better everyday life through robotics. The company's custom, electric autonomous vehicles are designed to bring the things you need—from produce to prescriptions—right to your home. Nuro's autonomous, goods-focused solution can give you valuable time back and more freedom to do what you love. This convenient, eco-friendly alternative to driving has the potential to make streets safer and cities more livable. Nuro has piloted autonomous local delivery for communities in Texas, Arizona, and California, and has partnered with companies like Kroger, Domino's, Uber Eats, 7-Eleven, FedEx, and more.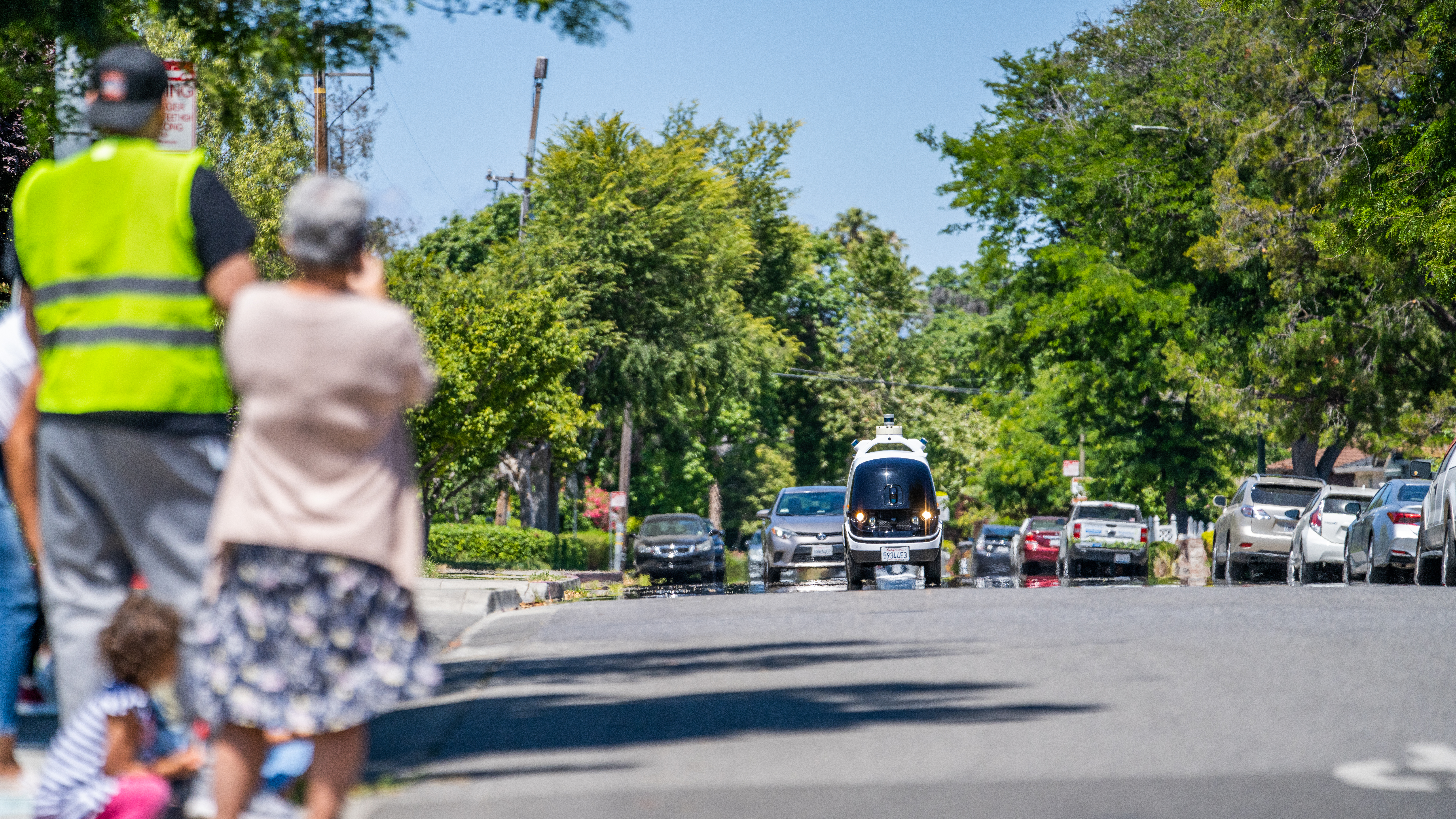 What is an example of a challenge your company is solving for?
We spend a huge amount of time in the car to run errands. Shopping and errands account for nearly 100 billion personal vehicle trips annually, or almost half of all car journeys in the United States. This is especially challenging for the more than 20 million low-income Americans who live in food deserts, where healthy, affordable food choices are difficult to access. Giving people back the time they spend driving to the store through convenient, affordable delivery has the potential to improve everyday life.
Why is the work of your company important?
There's a massive need and opportunity for autonomous delivery. At the same time, our roads have become increasingly dangerous—we recently hit the highest rate of road fatalities in 15 years.
Zero-occupant vehicles like Nuro's goods-delivery robots let people stay off the road — not just human drivers, but human passengers as well. Virginia Tech Transportation Institute published a study concluding that our zero-occupant vehicle design can reduce risk by 60% for every mile replacing manual driving because of their lack of occupants, narrower and lighter design, and pedestrian protection features—all on top of the safety benefits of autonomous driving.
An electric fleet of delivery AVs could also be a great sustainable alternative to driving yourself to the store. Despite the growth in electric vehicle sales, more than 98% of vehicles on the road are still gas-powered and transportation is the leading source of U.S. emissions. Delivery AVs could ultimately help avoid 407 million tons of CO2 emissions from 2025 to 2035, according to Steer—the equivalent of residential emissions from NYC, LA, Chicago and Houston over the last decade.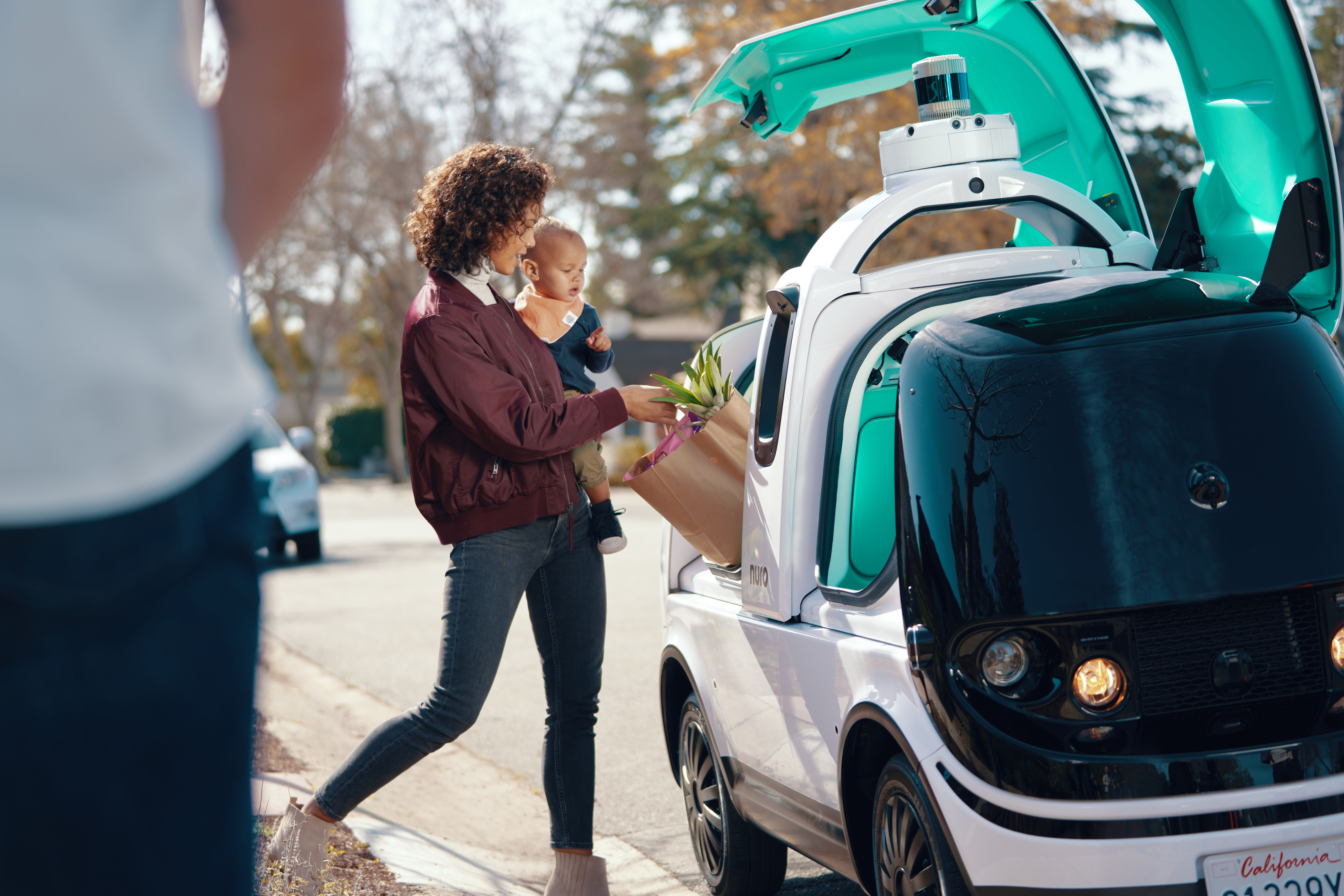 What policy solutions are most important for your company?
The regulatory standards that govern vehicle design were written when AVs were considered futuristic technology, and reference equipment like side-view mirrors or windshield wipers, intended for a human driver and with no safety purpose on a vehicle that will never carry humans. NHTSA has acknowledged that "for vehicles designed to be solely operated by [AV software], manually operated driving controls are logically unnecessary." However, the agency has not yet completed the rulemaking process to modernize these regulations. Clarifying these rules will provide manufacturers with certainty to introduce design innovations that improve safety and encourage investment and hiring.
Why is your company a member of AVIA?
Automobiles are the dominant way Americans travel today and account for nearly 5% of GDP. The introduction of autonomy promises to reshape this critical part of the American economy. Autonomous vehicles have tremendous potential to help our communities become safer, cleaner, and more prosperous. In recent months we have seen AV technology make incredible strides toward becoming a part of our daily life, but we are still only at the beginning of how AVs will be deployed—creating new business models, career pathways, and improving everyday life in our neighborhoods. As the "unified voice of the diverse companies building AVs," AVIA is helping to shape the policies that will ensure the safe and timely deployment of this important technology.