Member Spotlight: Motional
Welcome to our Member Spotlight series where we explore the diverse companies developing autonomous vehicles for a safer, more mobile and more connected world. We spoke with Motional about their longstanding commitment to improving safety for all road users as well as the many milestones the company has passed along the way so far.
How is your company advancing autonomous vehicles?
The Motional team has been driving the autonomous vehicle industry forward for decades. While Motional was formed in 2020 as an autonomous driving joint venture between Hyundai Motor Group and Aptiv, our team dates back to two of the industry's first start-ups: nuTonomy and Ottomatika. The Motional team in all its previous forms has been responsible for some of the driverless industry's biggest milestones, including the first autonomous cross-country drive in 2015, the world's first robotaxi pilot in Singapore in 2016, and operation of the world's longest-standing public robotaxi service in Las Vegas (2018-today).
Our Las Vegas service is a model for successfully integrating robotaxis on major ride-hail networks. Motional's robotaxis have been available on the Lyft app in Las Vegas since 2018 and have introduced hundreds of thousands of riders to driverless technology. In 2022, we also began transporting Uber riders as part of a 10-year commercial partnership with Uber to launch driverless delivery and ride-hail services in cities across the U.S. Along with the robotaxi service in Las Vegas, we conduct autonomous deliveries for Uber Eats customers in Santa Monica.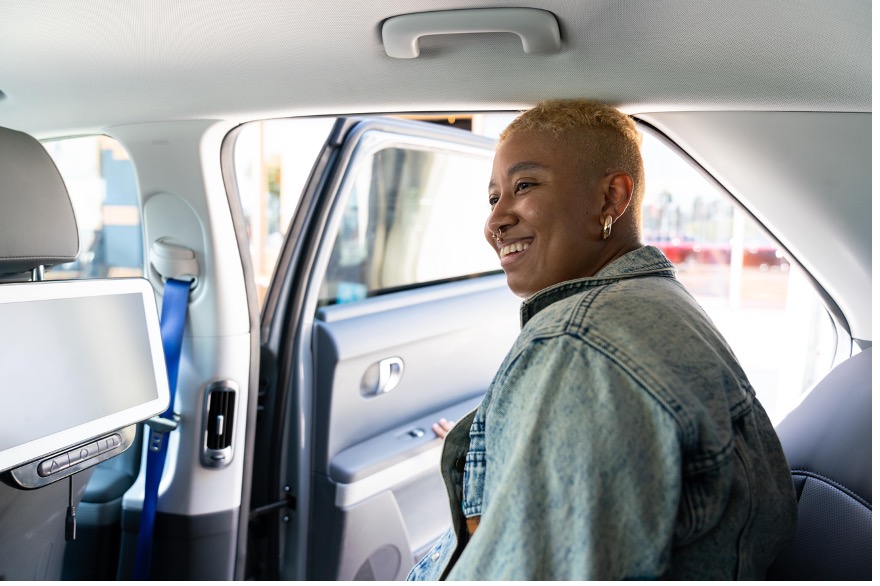 At the heart of Motional's advancements is our commitment to the safety of our riders and other road users. We co-authored the industry-leading whitepaper, Safety First for Automated Driving, the most comprehensive report on how to build, test, and operate safe driverless vehicles. We also put safety above competition with the release of our nuScenes and nuPlan datasets. By open-sourcing the datasets, we aim to make all AVs safer, not just our own.
What is an example of a challenge your company is solving for?
Driverless vehicles have the potential to improve road safety by eliminating accidents caused by human error. The opportunity is what drives our mission, and is also what is fueling consumer interest in AVs. According to our 2022 Mobility Report, Americans believe that AVs can make roadways safer by significantly reducing dangerous driving habits, including drunk driving (48%), road rage (42%), and distracted driving (39%). In fact, less than half of respondents believe that human drivers are safer than AVs today.
Beyond safety, we believe that AVs can help transform cities into more vibrant communities through smart and sustainable mobility. Robotaxis can help reduce the reliance on personally owned vehicles by providing a convenient alternative. Public spaces previously designated for parking could be reclaimed as green spaces or other community uses. AVs can also operate more efficiently than human-driven vehicles. We use demand data to enable maximum utilization of our vehicles, reducing downtime and unnecessary miles traveled. Motional's IONIQ 5 robotaxi is a fully electric, zero emissions vehicle that will support the transition of ride-hail networks to electrification.
Why is the work of your company important?
Robotaxis can provide a safe alternative to private transportation and supplement existing public transit networks. According to our research, 36% of Americans believe AVs can provide transportation to those who have trouble driving and 20% believe AVs will improve public transportation options.
Safe and accessible mobility supports the fundamental need to be able to get to school, work, grocery stores, healthcare appointments, and other daily essentials. Whether it's a senior citizen who is no longer comfortable driving or a busy parent balancing responsibilities, we're building our technology to help a wide range of riders get where they need to go.
Accessibility is core to our mission and we strive to "build for everyone," meaning our vehicles should be able to serve everyone, everywhere. To do so, we conduct ongoing research on how riders with a variety of disabilities will interact with our vehicles and where we can improve the user experience. We also partner with institutions pioneering mobility research, such as Boston University's AI-powered navigation system, to see how we can work together to create an end-to-end transportation solution. We're passionate about this work and positively contributing to more accessible and equitable transportation.
What policy solutions are most important for your company?
We have strong working relationships with our government partners. We've successfully operated a public robotaxi service in Las Vegas for over five years. During that time, we've introduced hundreds of thousands of consumers to safe driverless technology, helped to establish Nevada as a hub for future mobility technology, and hired hundreds of local employees to support the service.
Robotaxis not only have the potential to provide safe and accessible transportation, but they also contribute to the overarching ecosystem of innovation and growth. We continue to work with our government partners to educate them about these possibilities and chart the best path forward for how robotaxis can effectively integrate into and benefit their communities.
Long-term, we support the development of a federal safety framework for Level 4 autonomous vehicles. To deliver on the promise of driverless technology, a federal ADS safety framework needs to accomplish three things: enhance publish trust in AV safety, maximize safe AV deployments, and protect innovation. We have the opportunity to work together to accelerate the advancement of driverless technology, while ensuring long-term societal benefits.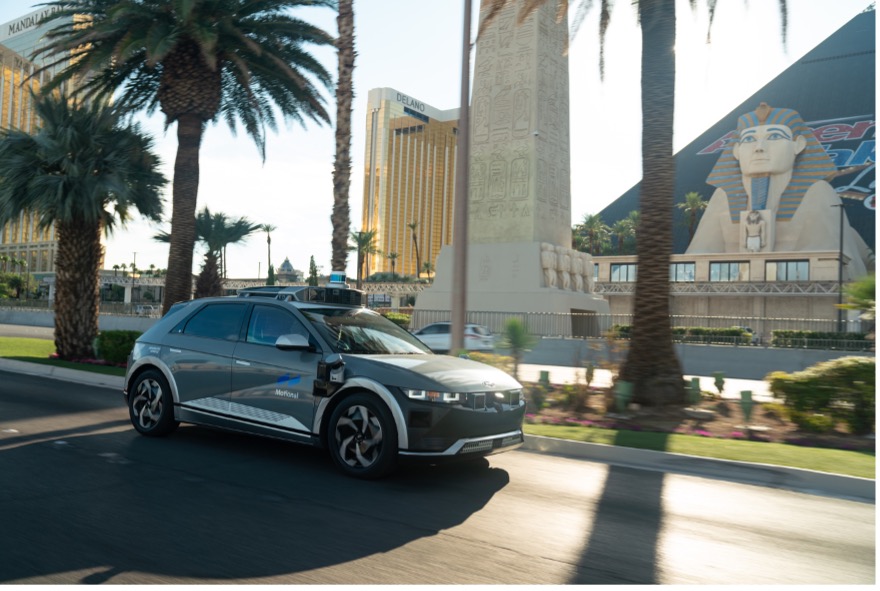 Why is your company a member of AVIA?
To forge a path forward for mass AV adoption in cities across the country, the industry must work together to create safe driverless systems that riders trust and enjoy. As an industry leader, the onus is on us to work within and outside our industry on the safe deployment of AVs and education about driverless technology. AVIA is a valuable partner in this process, serving as a conduit to important stakeholders and a channel for clear, reliable information about AVs. Motional is proud to support AVIA's mission and work with our peers to make the driverless future a safe, reliable, and accessible reality.