Member Spotlight: May Mobility
Welcome to our Member Spotlight series where we explore the diverse companies developing autonomous vehicles. We spoke with May Mobility to learn more about their commitment to safer streets and a better everyday life.
How is your company advancing autonomous vehicles?
May Mobility's accessible, on-demand, autonomous microtransit vehicles and services have already provided more than 320,000 real-world rides on public roadways, giving people vital new connections to jobs, schools, health care, local shops and other key destinations.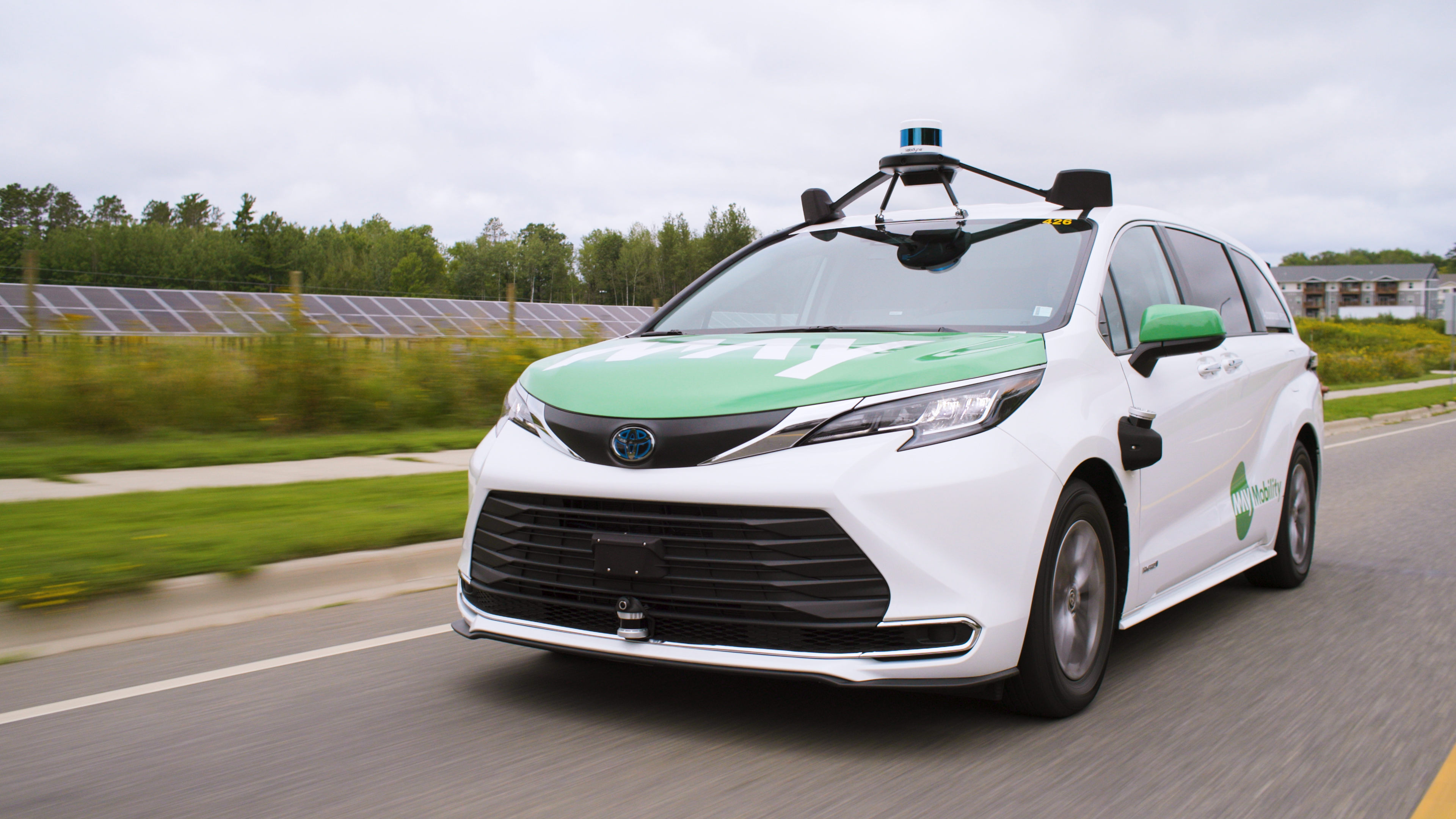 People are often surprised by the wide diversity of settings and conditions our fleets operate. This versatility – unique in the AV industry – is made possible by our patented Multi-Policy Decision-Making (MPDM) autonomous driving technology.
Yet it's how we apply our technology that is special.
Our collaborative approach is at the heart of what we do. Our services are planned and implemented in close partnership with cities, transit agencies and leading employers, making certain that we meet their desire to create more livable, inclusive communities. We want everyone to benefit from autonomy, and that's why our vehicles and operations are designed to make transportation more safe, sustainable, accessible and equitable for everyone.
May Mobility's ultimate goal is to make our planet greener, our roads safer and our communities more connected. It's an ambitious vision, but one that's already becoming a reality.
What is an example of a challenge your company is solving for?
The big challenge we see facing cities, municipalities and employers is that despite our collective best efforts, people still lack viable options to get from Point A to Point B. There is enormous unmet demand for transportation choices that reduce carbon, prevent traffic casualties and seamlessly connect people—especially those who are low-income, are elderly or have disabilities—to friends, family, services and opportunities. A recent APTA survey found that 45 percent of Americans are without a public transit option, and many of those who have one still face unacceptable wait times.
Expanding transportation options is key to fixing the system. Inflation and driver shortages, however, have made it difficult for transit systems to maintain service, much less expand coverage to underserved areas and populations. May Mobility presents an attractive solution for partnership to help cities address these challenges.
In Arlington, Texas and Grand Rapids, Minnesota, for example, our vehicles and services are attracting first-time transit riders and providing an effective way for people to bridge last-mile gaps and reach mainline public transit routes. Our accessible vehicles are proving to be beneficial for commuters with disabilities, for whom our ADA-compliant wheelchair ramps are opening newfound freedom. One of our frequent riders in Minnesota said recently, "I'm independently going and doing what I want, where I want.".
Why is the work of your company important?
In successfully taking microtransit AVs from demos and pilots to the public, we have shown how May Mobility is helping real people with real transportation challenges. We've taken the theoretical promise of AVs and made the benefits immediate and concrete.
May Mobility is proving a model that works with public transit– complementing existing services and bridging service gaps. Being transit-forward is a core tenet of our business, and it aligns very well with where most government agencies are today. We are proud that business centers, job hubs and community stakeholders are also benefiting from May Mobility's unique approach to autonomy. Developing local, regional and national connectivity is very important to us. And of course, we believe that autonomy has the potential to prevent traffic crashes. Safety also gets a boost as we elevate public transit ridership, since transit trips, per mile, are many times safer than those taken by private car.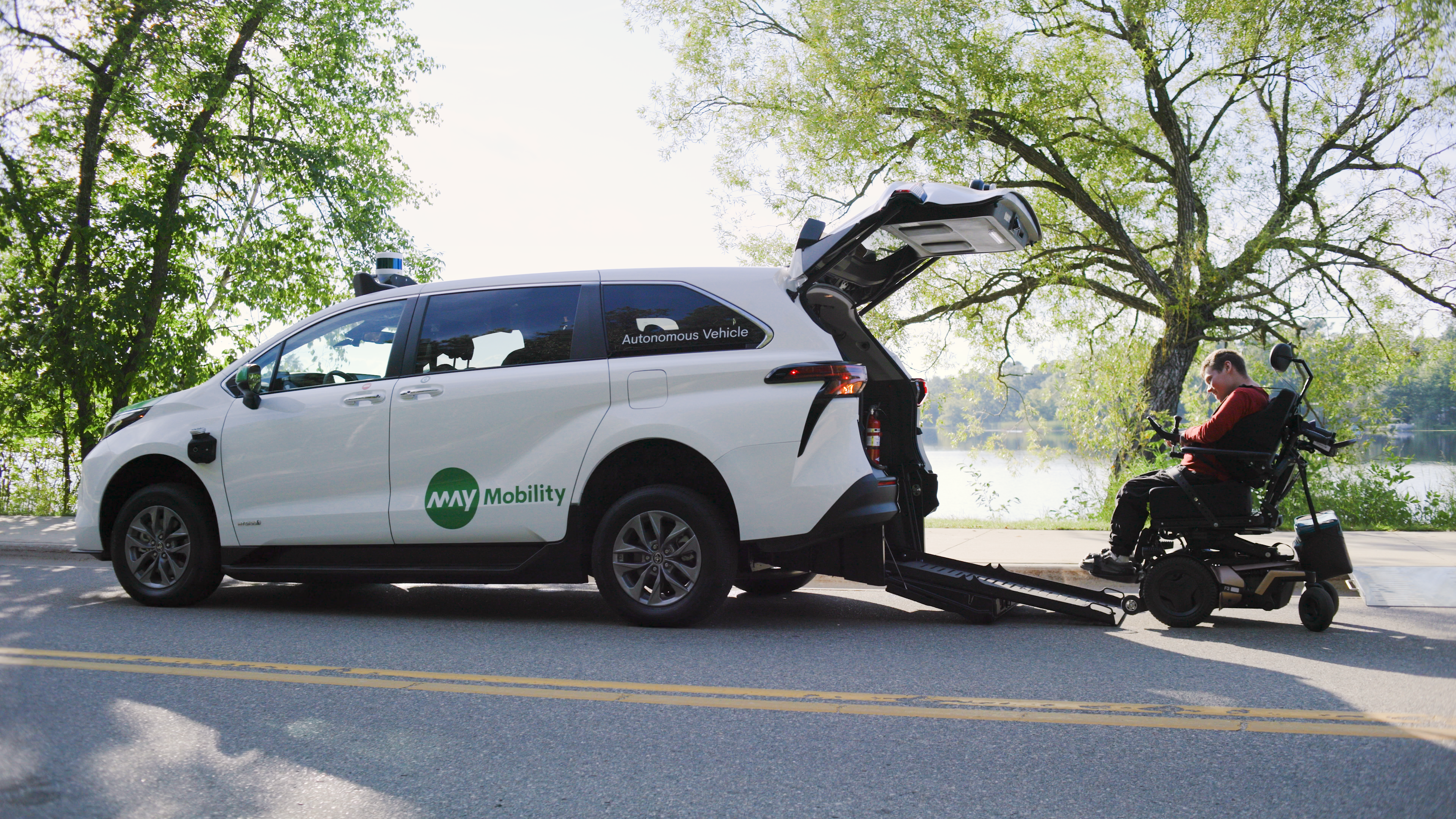 Working as an active project partner to as many communities as possible is also key to growing the acceptance of AVs more generally. It's a real eye-opening moment when elected officials and community leaders see our fleets working in synergy within their existing family of transit services, including fixed route bus and train service, paratransit and on-demand senior mobility.
What policy solutions are most important for your company?
The most pressing policy imperative for May Mobility right now is translating our on-the-ground success into sensible city, state and federal programs and regulation. We now have a wealth of concrete operational experience in a diverse range of urban, suburban and rural settings. These learnings are invaluable to elected officials and policy makers seeking practical policy guidance to answer important questions such as:
How can we work to help bring AV best practices to communities and the overall industry in the areas of safety, accessibility and workforce development?

What can we do to ensure that AVs evolve in a way that supports government and private sector goals to reduce GHGs, VMT (vehicle miles traveled)?

How can we connect into other modes of transportation and increase transit ridership?

How can we help support design and infrastructure for more livable communities?

How can programs be designed so that historically disadvantaged communities capture the job creation benefits of AVs?
In 2023, a big priority of ours is providing informed answers to these and other key questions, translating the success we've seen on the ground from our first ten programs into replicable policy and program models that will serve all communities. We cannot do that successfully without AVIA in our corner.
Why is your company a member of AVIA?
May Mobility certainly appreciates the obvious contribution AVIA makes in helping us anticipate, understand and be more responsive to the aims of lawmakers, regulators, government agencies and key NGO stakeholders. This is especially important for us, since our transit-oriented business depends on working in close collaboration with a variety of government, institutional and quasi-governmental organizations. Also, the braintrust of AV industry peers has been amazing!
Beyond May Mobility and our peers in the AV space, AVIA has also earned the trust of others seeking guidance in how to establish sensible policies and regulatory frameworks. The Association is driving a broader understanding of the difference between true Autonomous Driving Systems (ADS) and driver assistance features. It's an important distinction, and AVIA has played a leadership role in clearing up the confusion that in the past has led to some unfortunate misunderstandings among the public and policymakers alike.