Member Spotlight: Gatik
Welcome to our Member Spotlight series where we explore the diverse companies developing autonomous vehicles for a safer, more mobile and more connected world. We spoke with Gatik about the autonomous middle mile and their dedication to short-haul, B2B logistics.
How is your company advancing autonomous vehicles?
Founded in 2017 by veterans of the autonomous technology industry, Gatik is the leader in autonomous middle mile logistics. Gatik focuses exclusively on short-haul, B2B logistics for Fortune 500 customers including Walmart, Georgia-Pacific, Pitney Bowes and Loblaw. In 2021, Gatik became the first company worldwide to operate daily, revenue-generating, driver-out commercial deliveries on the middle mile with Walmart in their home state of Arkansas, and in 2022, Gatik expanded its driver-out service with Loblaw in Ontario, Canada, signifying another historic milestone for the industry.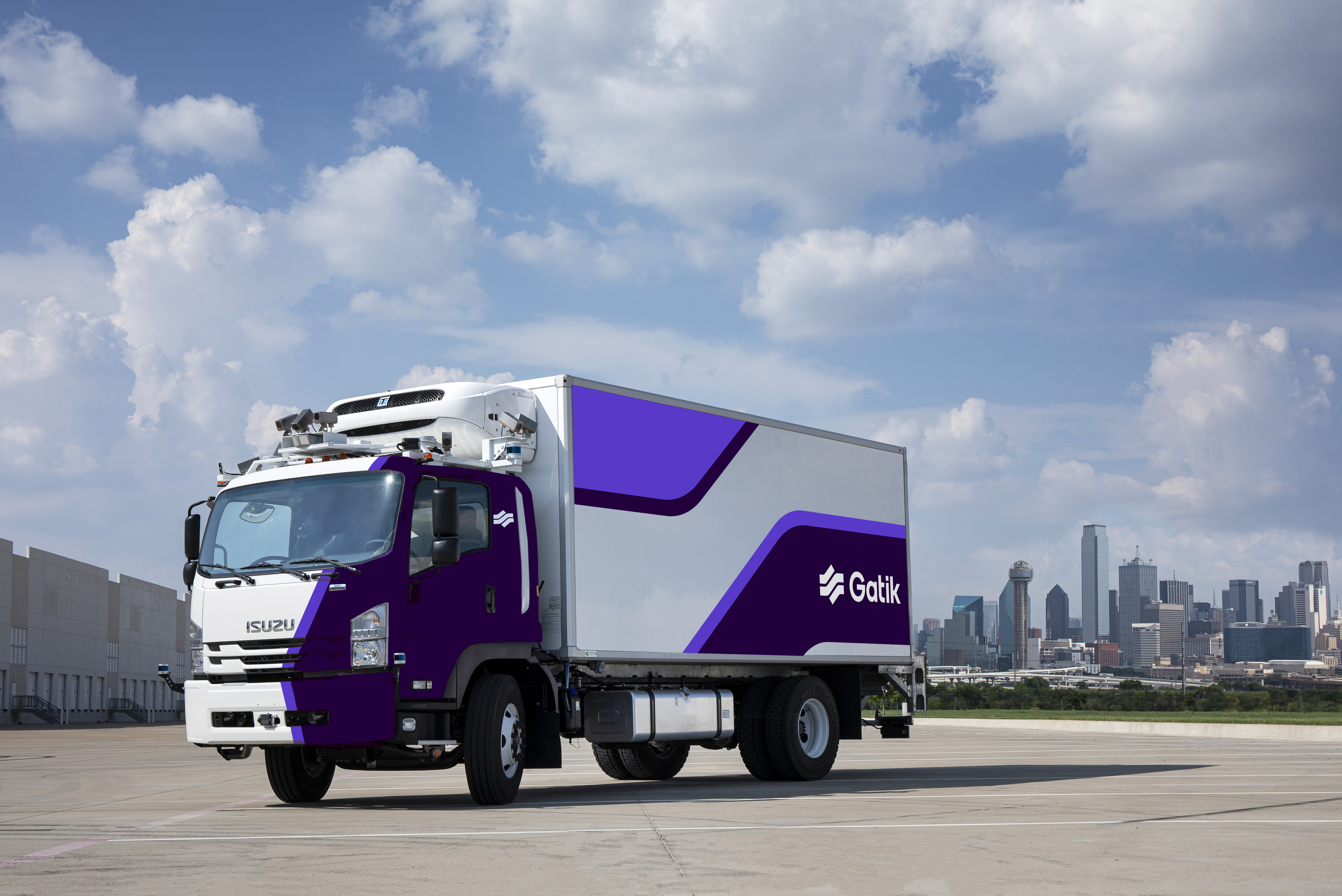 Gatik is the only company in North America operating class 3-6 autonomous box trucks. The company's success in the development and deployment of its autonomous fleet is built upon "structured autonomy": transporting goods on fixed, known, repeated routes. This approach enables Gatik to consistently achieve safe and reliable driver-out operations, thereby maximizing the benefits of autonomous delivery in the near-term. For Gatik's customers, this means a more reliable logistics network, increased delivery frequency and reduced transportation costs. We've now delivered over half a million commercial orders, and we're just getting started.
What is an example of a challenge your company is solving for?
Increasing consumer expectations are reshaping the logistics landscape. Consumer decisions are converging around speed, choice and price; in response, shippers have been forced to create an elastic, multi-channel experience, making their supply chains more flexible by moving warehouses and distribution centers much closer to their customers to facilitate access to goods in near real-time. This means a need for more trucks, more trips and more drivers within Gatik's Operational Design Domain (ODD), which includes urban, semi-urban and highway operating environments, all at a time when an acute driver shortage and rising transportation costs are contributing to unreliability on the supply chain and falling profits.
This is where Gatik comes in. Our fleet moves goods on the middle mile from distribution center to distribution center, distribution center to store, micro-fulfilment center (MFC) to store, or any combination thereof. We transport high-priority shipments across a network of known, repeatable routes to accelerate delivery frequency and enhance supply chain reliability — establishing a continuous operational loop across our customers' logistics networks. Data collected from each delivery is used to enhance network design and identify additional opportunities for cost savings and service improvements. This enables our customers to optimize their hub-and-spoke operations, enhance inventory pooling across multiple locations, reduce costs and meet the growing demand for a variety of delivery options to serve end consumers with speed and efficiency.
Why is the work of your company important?
Supply chain pressures have never been more visible than they are today, resulting in severe operational and financial consequences. Retailers are struggling with increasingly fine margins, and consumers want goods made available more quickly than ever before. Gatik has never been interested in testing autonomous technology for the sake of testing; from day one, the company has been laser-focused on providing a solution that addresses critical industry pain points. Our long-term commercial partnerships reinforce the intense demand we're seeing for autonomous trucks that can operate within urban, semi-urban and highway environments. Our unique solution is helping to accelerate a transformation that will help to future-proof the supply chain.
It's also no secret that we're facing a safety crisis on our roadways. Human drivers in the US contributed to a 16-year high in road deaths in 2021, with over 42,000 fatalities. This figure is not only tragic, but unacceptable, and autonomous trucking has the potential to address this devastating impact. At Gatik, safety is our highest priority at every step of the research, development, and deployment process. It begins with a pervasive safety methodology that emphasizes diversity and redundancy in the design, validation, verification, and lifetime support of the entire autonomous system, and extends to asset maintenance, staff training/education and our corporate safety culture. We're proud to be playing our part in establishing a safer, more responsible logistics ecosystem not just today, but for generations to come.
What policy solutions are most important for your company?
Since commencing commercial operations in 2019, Gatik has generated revenue with every single delivery, while reducing costs for our customers, and helping them enhance the efficiency and performance of their logistics operations. This approach is defining a sustainable logistics ecosystem that connects service provider, customer and consumer, while bridging acute gaps in the supply chain and providing unprecedented value.
Fostering a regulatory environment, in which this kind of innovation can thrive, is crucial. Today we're able to transport freight - and charge customers for our service - in the vast majority of US states, but there is still work to be done. It's therefore vital that we continue to work closely with legislators in the small number of states that are being left behind, to support the passage of laws which enable the safe and rapid roll-out of autonomous trucks on America's roads. Parallely, encouraging Congress and the Administration to work with the industry and key stakeholders to establish a national framework for autonomous vehicles will ensure the US retains its global leadership position in this space, and enable the public and businesses across the nation to reap the benefits of autonomous vehicles.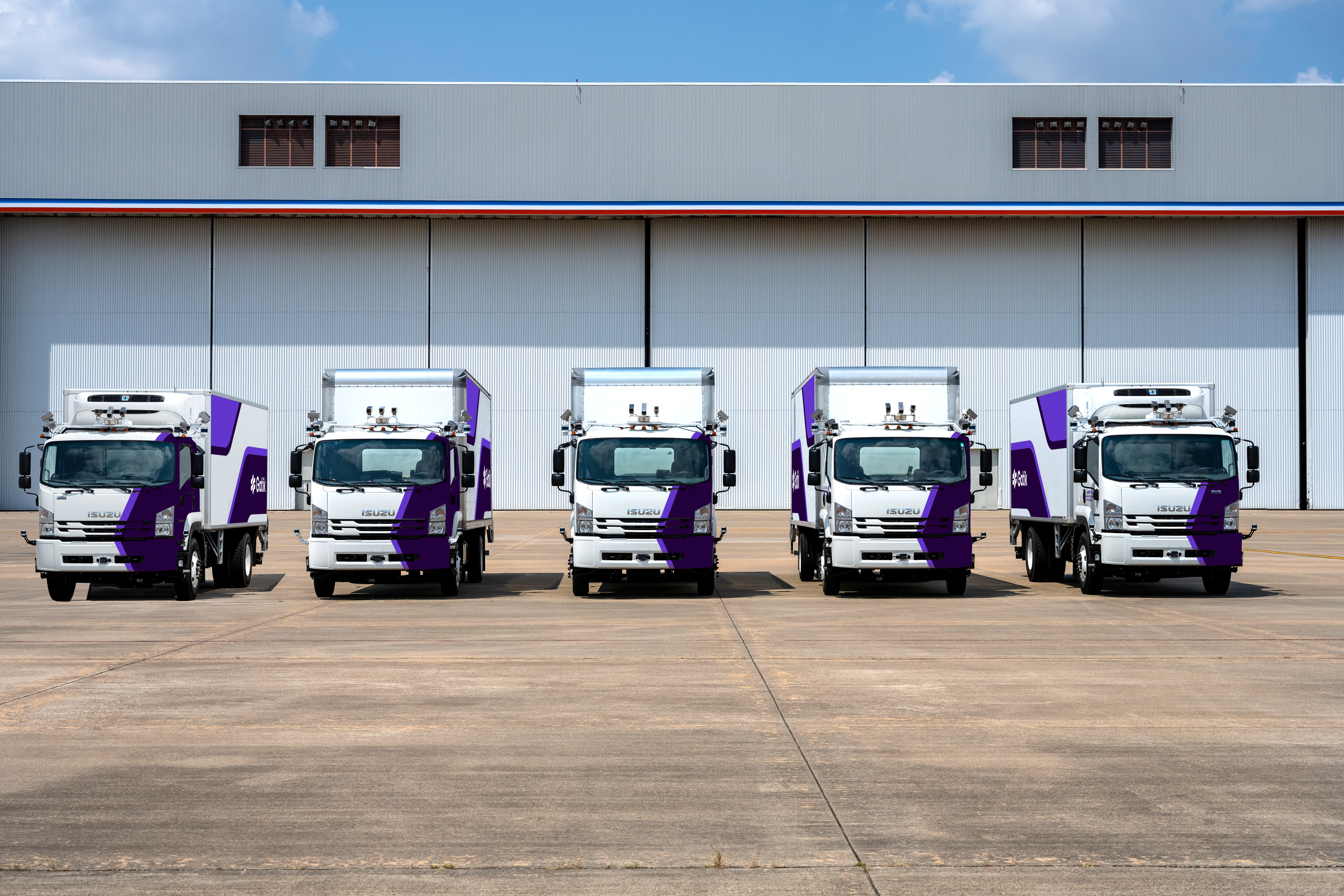 Why is your company a member of AVIA?
We are living in the era of autonomous vehicles. Establishing a unified position on matters of critical importance to the advancement of the industry is paramount. AVIA makes this possible, with deep legal and policy expertise to support a consensus building approach. It's the premier forum in which the voices and expertise of the industry's major players can be heard and harnessed to advance common goals.
Fundamental to the long-term success of the industry will be continued education and engagement with key stakeholders at both the federal and state levels, and the support Gatik has received from AVIA's team on this front has been indispensable.