Member Spotlight: Aurora
Welcome to our Member Spotlight series where we explore the diverse companies developing autonomous vehicles for a safer, more mobile and more connected world. We spoke with Aurora about their efforts to transform transportation via safer roads and more reliable and efficient supply chains.
How is your company advancing autonomous vehicles?
Aurora is developing the Aurora Driver, a self-driving system for autonomous semi-trucks and passenger vehicles. We were founded with a mission to deliver the benefits of self-driving technology safely, quickly, and broadly, and see a tremendous opportunity to make our roads safer, transportation more efficient and accessible, and movement of goods faster and more reliable.
We're working closely with logistics leaders to integrate our self-driving technology into existing transportation networks, while partnering to develop purpose-built autonomous Class 8 semi-trucks with Volvo and PACCAR. We're autonomously hauling commercial freight on a daily basis for logistics providers and carriers like FedEx, Uber Freight, Werner, and Schneider – delivering value for businesses and consumers in Texas.
We also recently hit a major technological milestone: the Aurora Driver is Feature Complete, meaning our self-driving semi-trucks have all the technical capabilities needed to launch our Aurora Horizon autonomous trucking subscription service. By the end of 2023, we expect to complete the necessary validation to close the Aurora Driver Safety Case for driverless operations on our Dallas-Houston launch lane.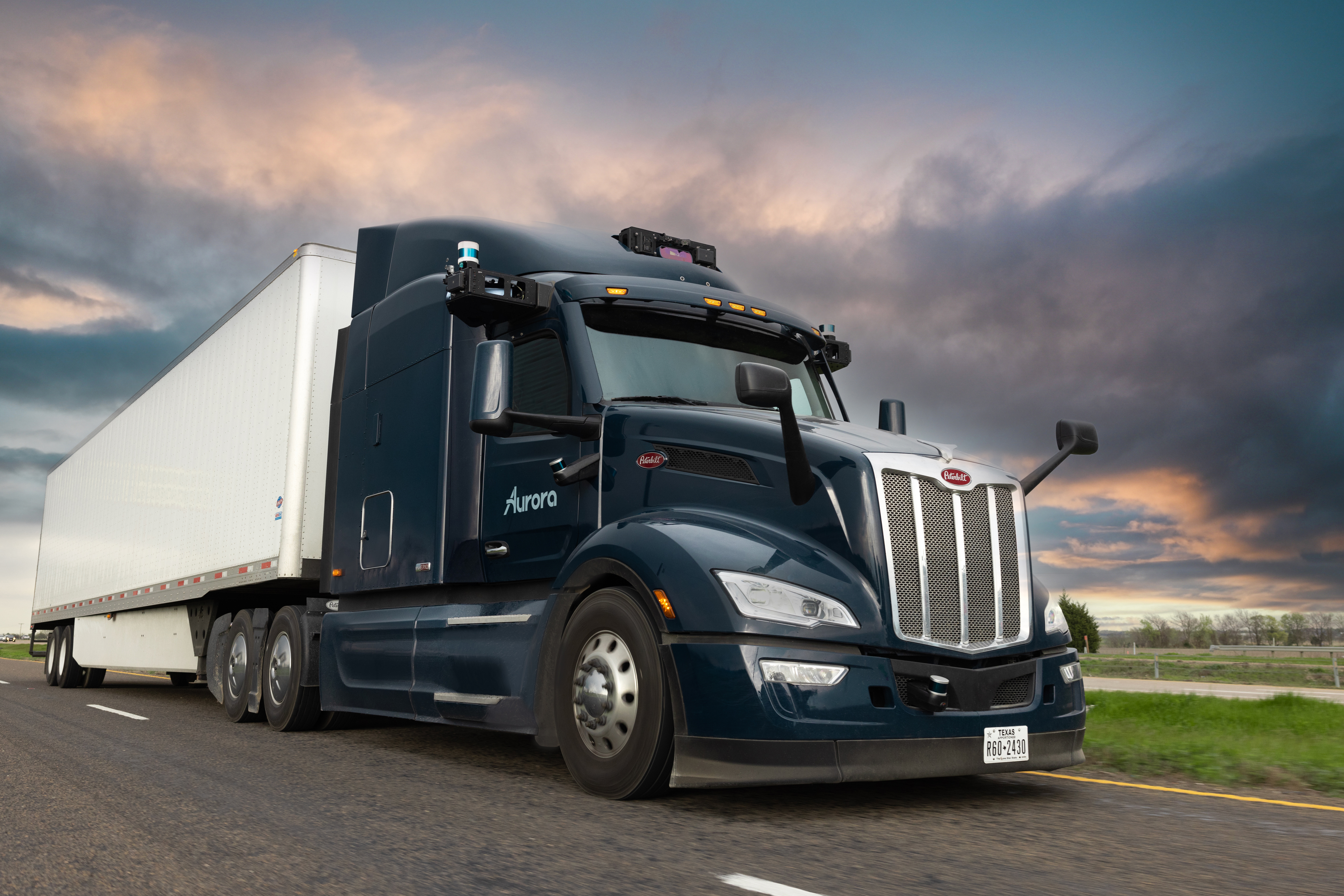 What is an example of a challenge your company is solving for?
There is a tremendous need to reinforce America's supply chain with safe, efficient transportation innovation.
With truck driver shortages and inefficiencies contributing to inflation, reduced productivity, and lost economic value, our supply chain is in crisis. Demand for goods delivered by semi-truck has skyrocketed at a time when the freight and logistics industry is struggling with driver retention and recruitment.
Autonomous freight mobility can help address these challenges. By integrating self-driving products into our supply chain, we can open a new world of economic opportunity while creating new, good jobs that help keep the United States' competitive edge in innovation.
Why is the work of your company important?
Autonomous vehicles stand to transform transportation – making our roads safer, mobility more accessible, and freight movement faster and more reliable.
Aurora is building self-driving products with safety at the core of our development process. Autonomous vehicles powered by the Aurora Driver have a near 360 degree field of vision and will never drive intoxicated, tired, or distracted, and we've committed to only launching our driverless product when we complete our Aurora Driver Safety Case – our structured, evidence-based argument for the safety of our technology.
As autonomous vehicles are deployed broadly, the industry is expected to grow significantly in both scale and economic impact. A US Department of Transportation report indicates that the introduction of self-driving technology in long-haul trucking could increase total U.S. employment by upwards of 35,100 jobs per year on average. Aurora is supporting workforce training programs in Pennsylvania and Montana that prepare technicians for the autonomous vehicle industry.
Finally, autonomous semi-trucks stand to dramatically increase freight efficiency. Because these vehicles have advanced diagnostics systems and are not restricted by hours-of-service requirements, they can operate nearly 24/7/365 – stopping only for fueling, loading, and maintenance. Aurora-powered semi-trucks can add capacity that reinforces our supply chain and meets growing demand for goods delivered by truck.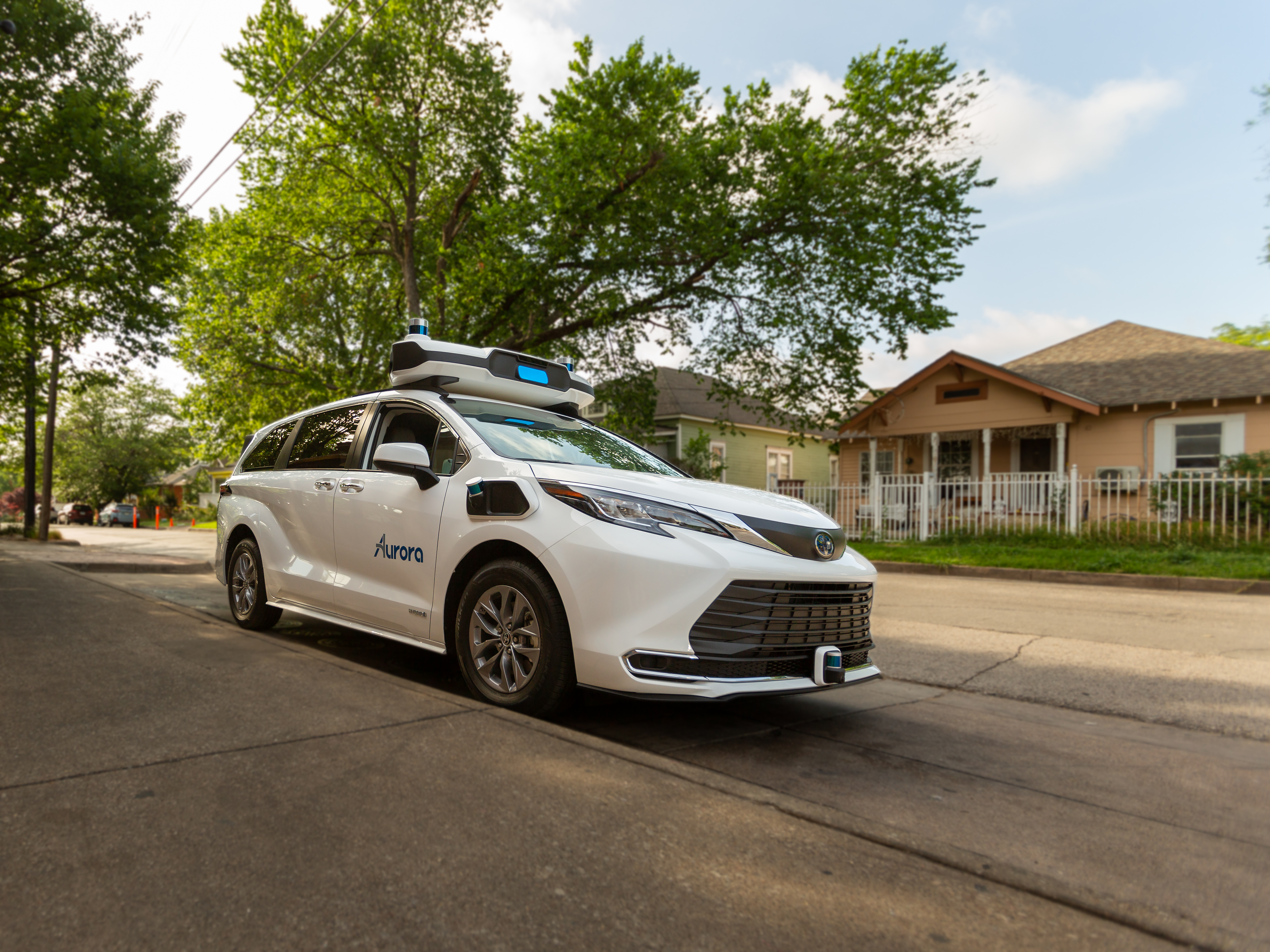 What policy solutions are most important for your company?
Experienced, knowledgeable policymakers must build state and federal regulatory frameworks for autonomous semi-trucks that welcome this technology while prioritizing safety.
A number of states, including Arizona, New Mexico, Pennsylvania, and Texas, have approached regulation with an open mind and a focus on innovation and economic value. Policymakers in these states took the time to learn about autonomous vehicles and their benefits, then built safety-focused policies for testing and deployment. Other states with active rulemakings should follow their lead and develop regulations that focus on both responsibility and the growth of this innovation-based economy.
On the federal level, Secretary Buttigieg, the US Department of Transportation, and Congressional leadership should support autonomous vehicle technology. By using regulation to prioritize safety and efficiency, we can deliver the benefits of autonomous vehicles nationwide.
Why is your company a member of AVIA?
AVIA plays a crucial role in educating policy, business, and community leaders about how autonomous semi-trucks and passenger vehicles can transform transportation for the better. We're proud to be a member of the organization, and value AVIA's voice in the broader discussion about the future of safe, efficient transportation and our supply chain.