Blog: California Invented the Self-Driving Future. Now, Unions are Trying to Ban It.
By Jeff Farrah and Gary Shapiro
For decades, Americans have dreamed about a future with safe and convenient transportation delivered by autonomous vehicles (AVs). Now, that technology is revving up across the country. Travel to San Francisco, Phoenix, or Las Vegas and you can hop in a self-driving taxi, and autonomous trucks are hauling commercial freight in states including Texas and Arkansas.
Amid record truck driver shortages, autonomous trucks will move products more efficiently and cheaply, shoring up supply chains that Americans rely on. AVs will also make our roads safer. AVs don't drive drunk, text, or get drowsy after hours of driving, and their 360-degree view of the world around them drives smarter decisions. Road safety regulators from coast-to-coast are embracing this new technology because they know it will reduce human error on our roads, which causes more than 90% of all crashes.
Sadly, not everyone is a believer. While California is home to many of the world's top self-driving companies, state legislators are threatening to give some AVs the boot. In early June, the California Assembly passed AB 316, which would effectively ban AV trucks by mandating a human in every vehicle. This preemptive action is puzzling, as AV trucks don't currently operate in the state as the California DMV and Highway Patrol consider appropriate safety regulations. If passed by the California Senate and signed into law by Governor Newsom, this bill would politicize and preempt what should be a decision for regulators, safety specialists, and law enforcement – not politicians looking for a headline. AB 316 would undermine experts with the experience to evaluate appropriate safeguards, subject to strong oversight from the California legislature.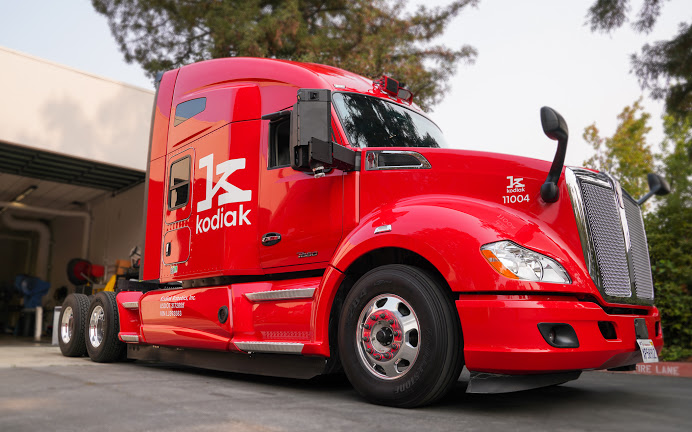 What's prompting this step backward? Some leaders in organized labor are concerned about the loss of truck driver jobs. While understandable, the reality is that human drivers will still play a critical role in a more automated trucking industry. A U.S. Department of Transportation (USDOT)-funded study found that autonomous trucks will actually increase employment opportunities by 26,000-35,000 jobs per year.
Some of AB 316's opponents have made false claims about autonomous trucks. So let's look at the facts. The USDOT requires AVs to report every on-road incident no matter how minor, a level of transparency required of no other vehicle. There has never been a fatality involving an autonomous truck. Precisely one person has been injured in a crash involving an autonomous truck – and that crash was caused by a human driver who cut off the autonomous truck. This is a stellar record after millions of miles driven in testing and pilots with industry partners including IKEA, FedEx, JB Hunt, and Tyson Foods. These claims also obscure the heavy toll we pay each year in fatalities caused by human driven trucks – some 5,700 deaths nationwide in 2021.
Allowing AB 316 to become law would deal a major blow to California industry and the state's reputation as an innovation hub, leaving AV trucking innovators to forge a multi-state transportation network that stretches from Arizona to the coast of Georgia. California's logistics industry – already struggling amid spiraling shipping costs – would see further loss of freight volume to Gulf and East Coast ports and the state will fall in independent rankings of innovation friendliness, including the Consumer Technology Association's U.S. Innovation Scorecard.
It's not too late for political leaders to reverse course and ensure California continues its historic leadership in autonomous vehicle development. AV technology promises to save lives and reshape our economy. California state senators and Governor Newsom should push back against pressure and lead California into the future.
Jeff Farrah is Executive Director of the Autonomous Vehicle Industry Association. Gary Shapiro is president and CEO of the Consumer Technology Association (CTA)®, the U.S. trade association representing more than 1000 consumer technology companies, and a New York Times bestselling author.