Blog: Policymakers Call For US Leadership on AVs at Axios Event
By Jeff Farrah, Executive Director of AVIA
Yesterday, Axios held an event titled The Path Towards American-Made Autonomous Vehicles, presented by AVIA member Cruise to bring together policymakers, journalists, and stakeholders to discuss the promise of autonomous vehicles (AVs).
The conversation began with an interview between Representative Bob Latta and Axios business reporter Nathan Bomey. Rep. Latta is a longstanding advocate for AVs and has led efforts to pass federal AV legislation. Rep. Latta co-founded the congressional AV Caucus and was the recent recipient of AVIA's 2023 AV Champion award in recognition of his leadership.
AV Benefits are Personal for Rep. Latta
Rep. Latta stressed the need for AV legislation to ensure the United States is competitive in this next phase of transportation:
"We've got to keep this going because now we're two Congresses behind where we were, but we want to get this legislation moving again, getting it passed, signed into law, so America will be the leader in autonomous vehicles."
Rep. Latta also cited the unacceptable safety status quote as a reason AVs are critical to develop and deploy in America:
"Over 43,000 people died in traffic accidents in this country in the last year. Unfortunately, the problem is it's not going down, it's going up — 94% of all accidents are caused by driver error…By having these [autonomous] vehicles we'll have it much safer."
The mobility and accessibility benefits of AVs are personal for Rep. Latta. He shared:
"[AVs ] can help people with a disability. My mom had a severe eye issue; they told her she'd be blind by the time she was 25 and she quit pretty much any type of driving when I was 16. She was dependent on other people. So, all these things we can help do with autonomous vehicles, and [it] is what we want to get done in the [AV] Caucus."

Rep. Bob Latta discusses the need for AV legislation
Sen. Peters: US Leadership Is Integral To Public Safety & Global Competitiveness
The event also included a conversation with Axios journalist Joann Muller and Senator Gary Peters, who has been a leader on AV policy in the Senate. For Sen. Peters, AV policy has national security implications, and it is imperative the U.S. lead on this transformative technology. He stated:
"From a competitive standpoint, there is no question that it is absolutely essential that this technology gets developed here and deployed here in the United States. We're facing significant international competition from other countries that understand that autonomy that understand autonomy represents the future of mobility."
Sen. Peters also passionately discussed the safety benefits of AVs:
"This technology is here. Let's seize that moment & start moving forward…It literally will save thousands of people's lives as well as prevent debilitating injuries. This is something Congress needs to focus on."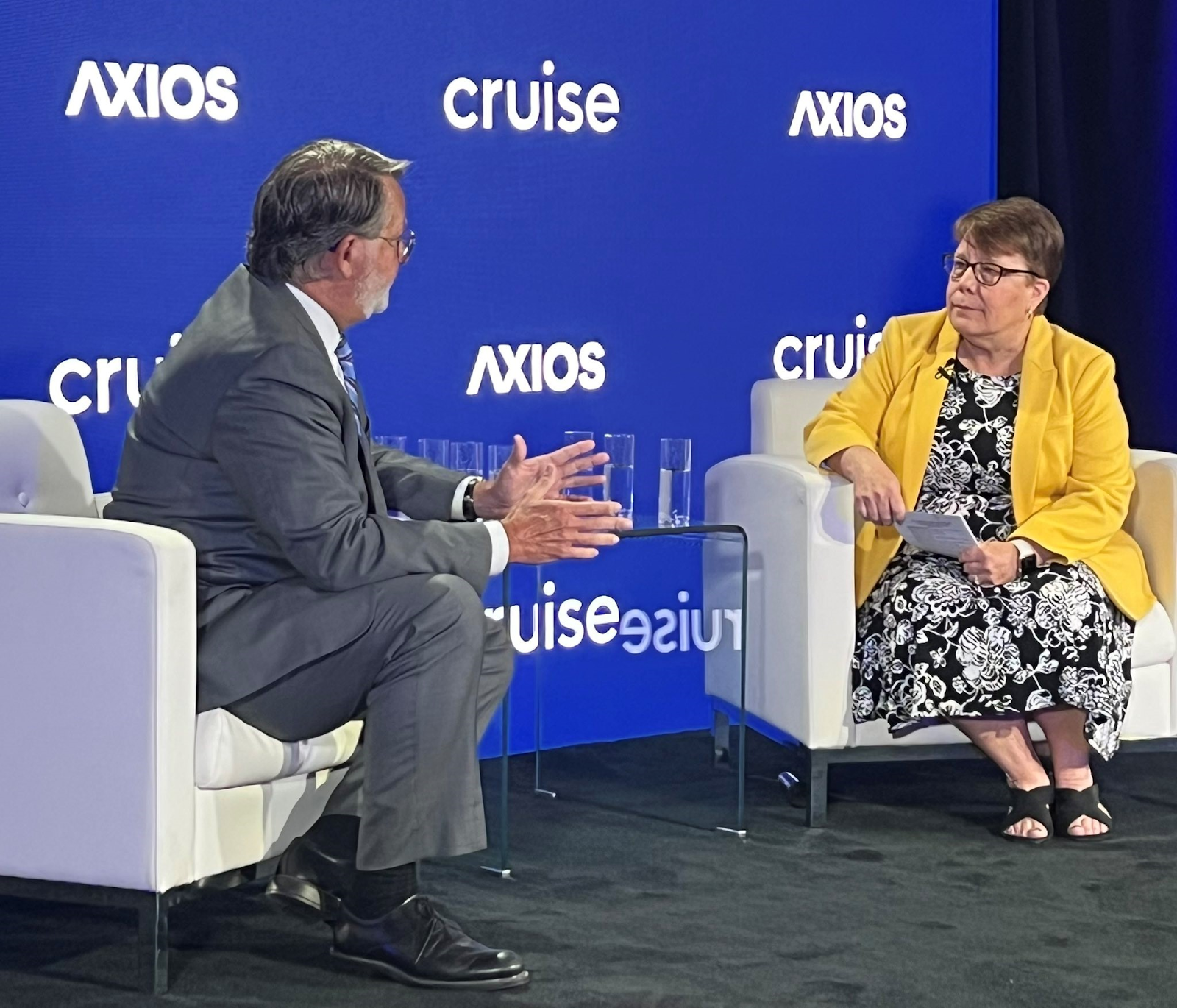 Senator Peters discusses how AV policy is a national security issue
AVs Enhance Mobility for the Disabled
The final interview of the event was with Elizabeth Layman, the Director of Health Equity at the National Disability Institute. Layman discussed her organization's recent report Economic Impacts of Removing Transportation Barriers to Employment For Individuals With Disabilities Through AV Adoption. The report found that AVs can expand transportation options for people with disabilities, giving them greater "access to medicine and healthcare, quality of life and mental wellbeing."
Inside Look Into Cruise's Purpose-Built AV
Cruise brought its new purpose-built AV known as the Origin to the event so attendees could see the technology up close. It was incredible to see the Origin and understand how this purpose-built vehicle will be part of transforming transportation. In sitting in the Origin and seeing how it is laid out compared to current vehicles, I could see the creativity of the engineers at Cruise who have rethought the passenger experience while prioritizing safety as the core objective. I have been a passenger in a Cruise vehicle previously, and look forward to the opportunity to ride in an Origin soon.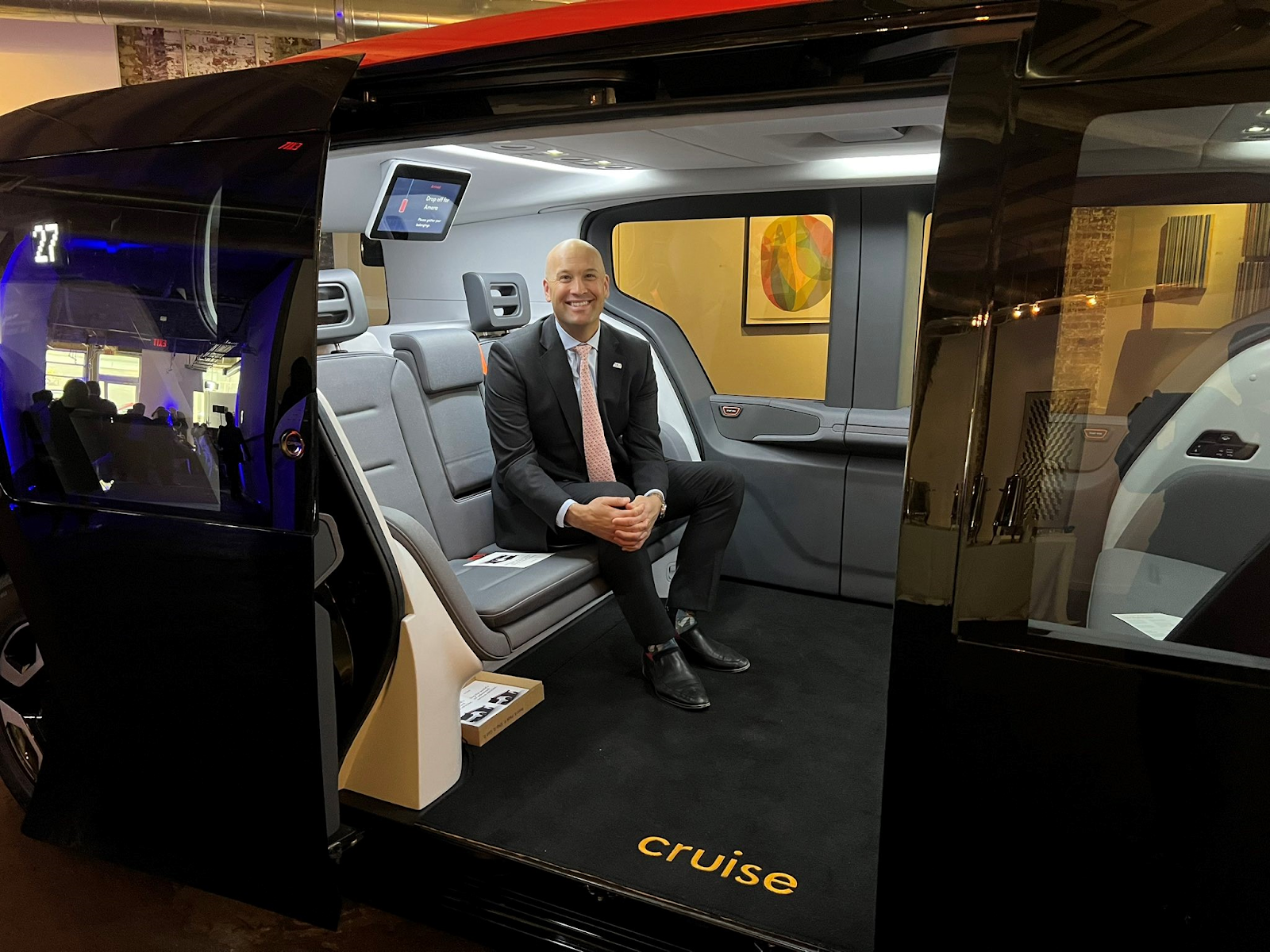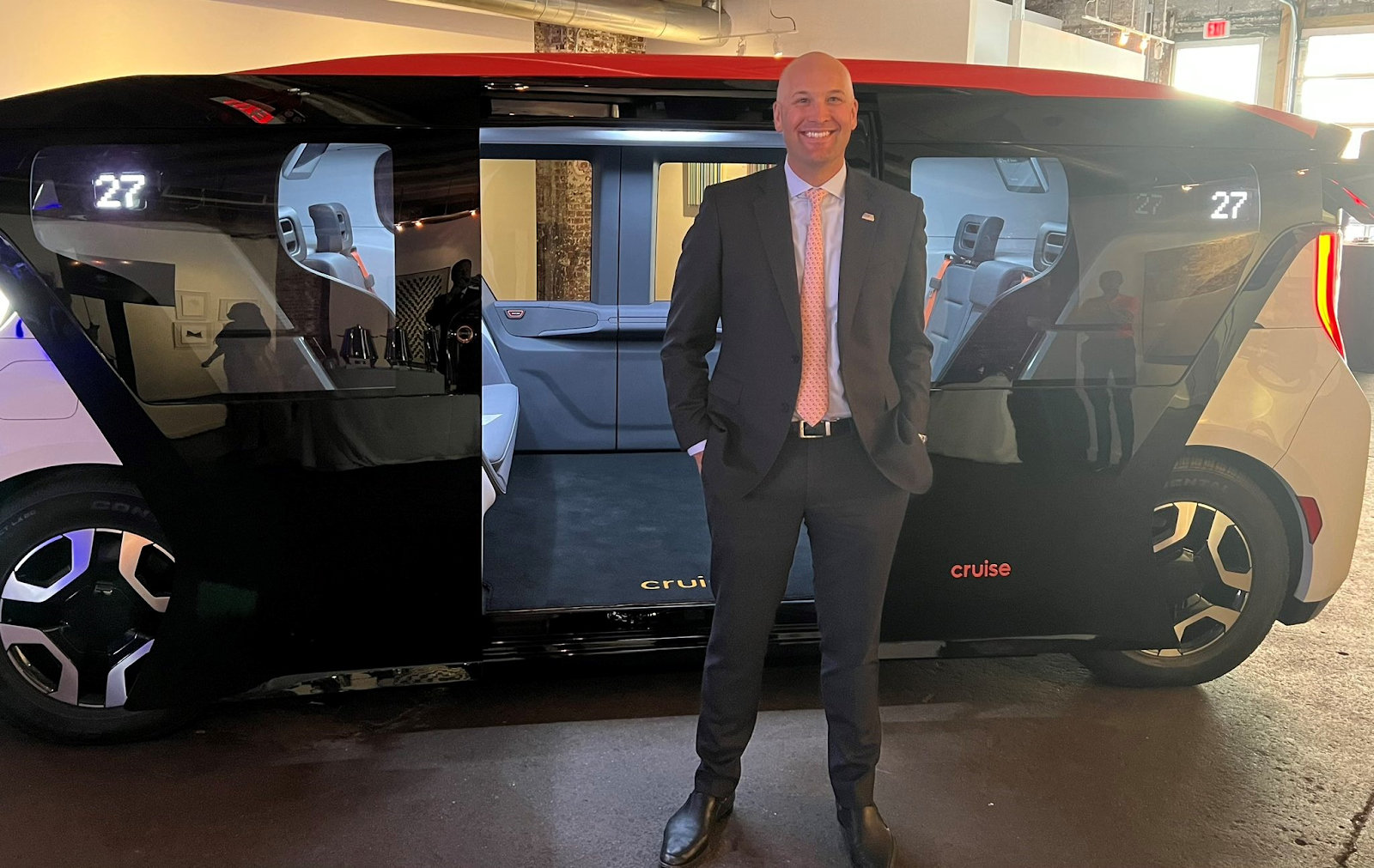 The Axios event made one thing clear: AVs stand to bring far-ranging benefits to the public. Ultimately, to make this vision a reality, federal action is needed and AVIA is proud to support the industry as it moves forward.